Discover 2023's Top Wedding Trends

After two years of instability and uncertainty, 2023 brings with it the exciting emergence of social gatherings and celebration! Couples all over the country are celebrating their love in distinct and intimate ways with weddings unlike anything we've seen before. Although some wedding trends remain timeless, others have become revamped to reflect the palpable boldness of the season. At MJBE, we've got our finger on the pulse and have compiled a comprehensive guide to get you inspired about the most anticipated 2023's wedding trends.
Wedding Decor Trends
Bold Colours: One of the biggest trends for 2023 is bold and unique colour palettes. Brides and grooms are personalizing their colour schemes to reflect their personalities and inviting vibrant colours as the anchor for a unique big day décor.
Sustainability: Just about every industry is working towards creating eco-friendly solutions for the planet, and the wedding industry is no exception. Couples are using their special day as an opportunity to minimize their carbon footprint through locally-sourced food, potted floral arrangements, and sustainable wedding favours.
Statement Details: Whether it's creative wedding invitations, an overhead canopy of reception lighting, or elaborate (and sustainable!) centrepiece displays, expect impactful statement design elements to add to the overall feeling of 2023 weddings.
Wedding Ceremony Trends
Intimate Ceremonies: Most couples are skipping the elaborate affair and embracing he intimacy of micro-weddings. Expect shorter ceremonies officiated by a friend or family member. Get ready for cozy spaces and a sense of familiarity at 2023 nuptials. 
Weekday Nuptials: A new trend to emerge from this year's wedding boom is weekday celebrations. Couples are bidding farewell to competitive, overpriced Saturdays and booking their big day on a weekday.
Blended Bridal Parties: What a beautiful thing it is to see brides and grooms prioritizing friendships over tradition and mixing the gender of their bridal parties. Blended wedding parties are to be the hottest trend in 2023, initiating a whole new vocabulary: best woman, groomsmaid, groomswoman, bridesman, and man of honour!
Wedding Location Trends
Tropical Surroundings: With most travel mandates lifted and the itch to move on the rise, destination weddings are more alluring than ever before. In 2023, adventurous couples are expected to jet-set to sunnier locations for a fun and memorable destination wedding getaway. And rightfully so! What could be better than an all-inclusive, week-long celebration with your closest friends and family?
Wedding Flower Trends
Smaller Bouquets: Petite, vintage-style bouquets are set to replace large, abundant florals in 2023. Smaller, more chic handhelds are easier to carry, less complicated, and won't hide fabulous attire in wedding photos.
Dried & Preserved: There is an increasing demand amongst brides for dried wedding bouquets and arrangements over fresh this year. They're more eco-friendly, can be prepared months ahead of time, and gifted to the bridal party as a sweet reminder of your special day.
Floral Confetti: Sticking with the environmentally-conscious movement, most brides are skipping rice and opting for biodegradable confetti during their recessional. Fresh rose petals, dried flowers, and lush leaves make for incredible photos and smell fantastic.
Wedding Fashion Trends
Wedding Dress Trends: When it comes to bridal gowns in 2023, expect the unexpected! Brace yourself for beautiful patterns, unexpected fabrics, and not-so-typical white wedding gowns. This season will be full of innovative designs and colourful, modern surprises.
Bridesmaid Fashion Trends: Gone are the days of bridal parties wearing the same matching outfit, shoes, and jewellery. In 2023, mismatched bridesmaid dresses will reflect unique personalities with gowns in different styles, fabrics, hemlines, and colours.
Groom & Groomsman Fashion Trends: Brides aren't the only ones having fun this wedding season; grooms in 2023 are also planning to play with a little colour! Blue is still by far the most popular wedding suit choice, although green tones and burgundy are definitely on the rise.

Wedding Food Trends
Interactive Dining Experiences: Weddings aren't just a showy spectacle—they're a once-in-a-lifetime experience that should be equally enjoyable for the couple and guests alike. Many brides and grooms are electing to provide immersive dining experiences to commemorate their big day. Think carving stations, build-your-own pasta bars, and gourmet dinner items cooked in front of your guests.
Food Trucks: Food trucks are a lively, eccentric way to add some personality and pizazz to any wedding reception. Nothing that adds character to a wedding dinner like a quirky meal on wheels. The best part? Food trucks support local vendors and prove less expensive than elaborate sit-down dinners.
Tapas for Dinner: Tapas-style receptions are becoming increasingly popular amongst newlyweds as they offer a unique and memorable experience for everyone present. By skipping formal dinner traditions there is more interaction and socializing among guests. Not to mention, tapas tend to be easier for caterers, servers, and a less expensive option for couples. 
Wedding Photography Trends
Candid: Couples are trading perfection for authenticity when it comes to wedding photography in 2023. Expect less posing, minimal direction, and more capturing of the moment exactly how it is – perfectly imperfect!
Wedding Entertainment Trends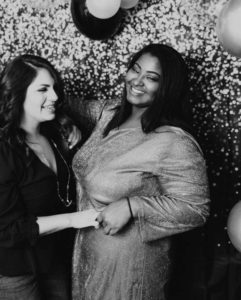 Unforgettable Musical Experiences: For as long as weddings have been celebrated, reception entertainment has been a central focus. Couples in 2023 are opting for over-the-top musical elements to bring guest enjoyment to the forefront. And what better way to create memories that last a lifetime than recruiting a high-energy live wedding band

to entertain the crowd?

Photo-booths: Nothing compares to the fun-filled responses from loved ones getting silly and smiling over their own photo booth pictures. Photo-booths and green screens are on the rise for 2023 weddings as they offer a form of entertainment as well as a memory keepsake for years to come. 
Unique Performances: Brides and grooms are livening things up on their big day by choosing unique and outside-the-box talent to make a statement. Whether it's Brazilian dancers, indigenous percussionists, or a ceremonial violinist, expect some exceptional performances at 2023 weddings. 
Wedding Ring Trends
Contoured Ring Sets: Who doesn't love a matching set? 2023 is highlighting the trend for contoured ring sets which include a custom-fitted wedding band to sit flush alongside your dramatic engagement ring. 
Gemstone Engagement Rings: A pop of colour doesn't just complement the dress, it also complements the ring finger! Brides are adorning colourful, unique, glamorous gemstone engagement rings over expensive diamonds this season.
Lab Grown Diamonds: These flawless sparklers are truly the stones of the future. With a better price point, more sustainable supply chain, and superb quality, lab diamonds are a much more attractive choice for ring shoppers.
Handle All of Your Entertainment Needs Through One Company: MJBE.
If you're looking for Wedding Entertainment in Toronto and surrounding areas, consider working with MJBE. The Marc Joseph Band is widely considered Toronto's best wedding band, with over 2 decades of experience. The band covers a wide range of genres to match whatever vibe you're looking for. The best part is, you can bundle your wedding photography & videography, DJ & MC services, and sound & lighting through MJBE to save money and stress.
If you're interested in learning more, fill out a form to get in touch with our team here.